Dark
A dark theme for TeamSpeak 3 which looks surprisingly similar to another popular voice communication software. How did that happen?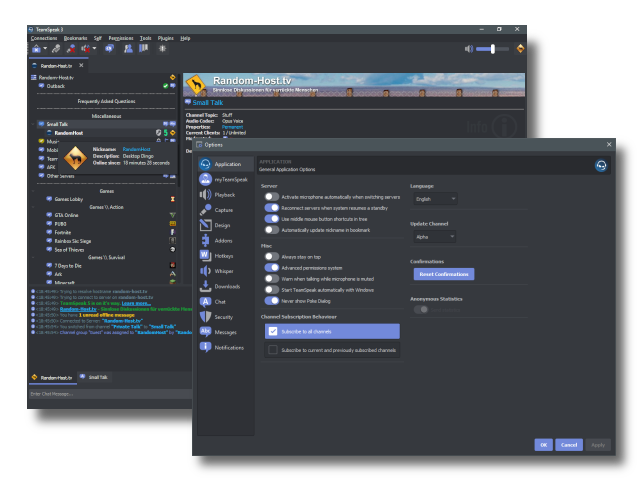 Custom Icon Pack
The "Dark" Icon Pack was designed after the original TeamSpeak Mono icon pack. To be honest, we just took the original icons and changed the colors to go well with our theme.
Sorry, not sorry.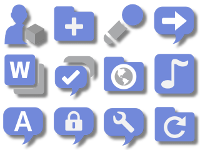 ---
Custom Checkboxes
We took the time to replace all checkboxes with more modern "iOS style" switches. Surprisingly, those look a lot like those used by that "other voice com software" you may have heard about.
It's not 1995 anymore, right?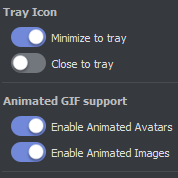 ---
Custom Radio Buttons
Talking about days gone by, who still uses radio buttons anymore? Well, we don't. All radio buttons have been replaced with a more modern looking checkbox group widget.
Looking familiar? Possible.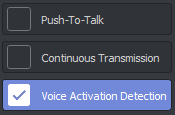 ---
Open Source
Found a bug? See something you'd like to improve? The "Dark" theme is open source. Simply report an issue or submit a pull request on GitHub.
No promises though.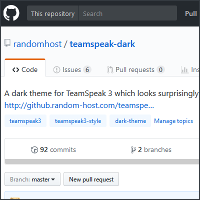 ---